Steel Portfolio Box

, 1996
The necessity of setting myself apart from other photographers was imperative for my success within the emerging Austin, TX market. I determined that a custom made portfolio was necessary since the selection of ready made presentation products didn't fit within my visual brand.
The first iteration was a clam shell box with welded sheets of steel, piano hinges, and a leftover binder from an old leather portfolio (pictured above). Clients were impressed and it got me work but it was too cumbersome and impractical.
I designed a two piece box and contracted a plastic vendor to fabricate three sets with Lexan. I spent a few weeks transforming the transparent boxes with layers of black and silver spray paint. The interior has a hidden compartment lined in velvet. My work samples was flexible between handmade photography books, a deck of presentation cards, and often a peek into current works in progress.
These portfolios paved my way in transitioning my studio practice towards graphic design and art direction while living and working in New York City.
Lexan

Portfolio Box #1, 1996
Opening of

Lexan

 

Portfolio Box #1

, 1996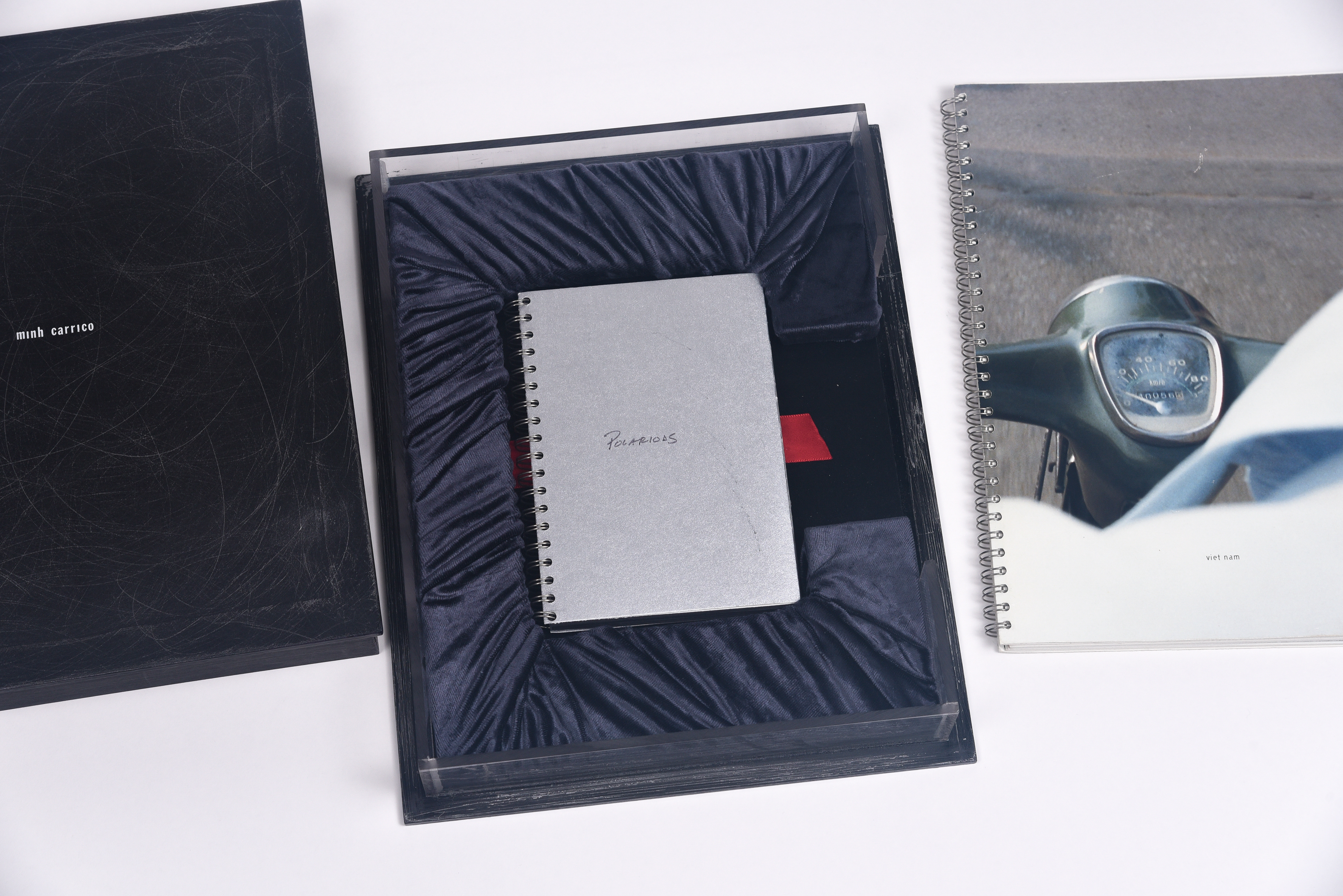 Hidden compartment in 

Lexan

 

Portfolio Box #1

, 1996
Lexan Portfolio Box #3

with strapping closure

.

 1996
Lexan Portfolio Box #2

, 1996